Global Dot Logistics Inc. is a holding company headquartered in New York and has positioned itself to emerge as a key player in the logistics industry. Its strategic objective is to acquire revenue generating, fast-growing businesses in different areas of logistics, such as transportation, warehousing, and distribution.
First acquisition completed
Nestle, Coca-Cola, Toyota, Gestamp
Global Dot Logistics is dedicated to linking the world by providing inventive logistics solutions that allow companies to transport goods and resources seamlessly across borders. The company is devoted to utilizing technology, sustainability, and operational excellence to promote growth for its clients and collaborators while cultivating a culture of inclusivity, diversity, and ongoing improvement.
At the core of our organization is a grand vision to establish ourselves as the world's leading logistics holding company, renowned for our unwavering commitment to providing dependable, streamlined, and sustainable logistics solutions that empower businesses to function seamlessly across borders. We strive to be the best choice for companies of all sizes and industries looking to optimize their global supply chains, enhance their operational efficiency, and scale their businesses to new heights. Our approach centers on leveraging the latest advancements in logistics technology, maintaining a vast and reliable network of partners and suppliers, and upholding the highest standards of professionalism, transparency, and customer service. By executing on our vision, we aim to make a profound and lasting impact on the logistics industry and contribute to the growth and success of our customers worldwide.
Building a diversified portfolio of logistics businesses
We bring together a range of logistics companies, each with unique capabilities and strengths, to create a powerful network of logistics services that can meet the needs of businesses across industries and geographies.
Investing in technology and innovation
We leverage the latest technologies, including artificial intelligence, automation, and blockchain, to optimize our logistics processes, enhance our service quality, and provide our customers with real-time visibility and insights.
Providing exceptional customer service​
We prioritize our customer's needs and expectations, providing them with customized logistics solutions, timely deliveries, and responsive customer support.
Focusing on the sustainability​
We make sustainability a core value of our business by reducing our environmental impact, promoting ethical and socially responsible practices, and supporting local communities.
The Vector Power Works Division​
GDL Power Works Initiative is committed to taking an active role in environmental protection initiatives and leading the industry's efforts towards decarbonization. Our goal is to support the industry's drive to reduce its carbon footprint and advocate for sustainable practices. Through our work, we aspire to set an example for others to follow and play a key role in shaping the future of sustainable energy.
Empowering our employees​
We foster a culture of collaboration, creativity, and continuous learning, providing our employees with the training, tools, and resources they need to succeed and grow.
Why Global Dot Logistics: Market Opportunity
The logistics industry faces various challenges that can hinder operational efficiency and profitability of small to mid-sized players. Some of the key problems include: 
Lack of capital for midsized players-

Small to mid-sized logistics players often struggle to access capital for operational improvements. Legacy owners may lack awareness of modern technologies and financing options

.

 

Highly Segregated market

-the market for trucking and logistics services can be segregated, with various players operating in different segments and niches.

 

Infrastructure Limitations:

Inadequate or outdated transportation infrastructure, such as roads, ports, and airports, can lead to bottlenecks, longer transit times, and higher operating costs.

 

Rising Transportation Costs:

Fluctuating fuel prices, driver shortages, and increased demand for transportation services can lead to rising transportation costs, squeezing profit margins for logistics companies.

 

Regulatory Compliance:

The logistics industry is subject to complex and evolving regulations related to safety, environmental standards, trade, and customs. Compliance with these regulations can be time-consuming and costly.

 

Data and Technology Integration:

Many logistics companies struggle with integrating various data sources and adopting advanced technologies like AI, IoT, and blockchain to optimize operations and improve visibility.

 

Talent and Workforce Challenges:

Finding and retaining skilled talent, including drivers, warehouse staff, and supply chain professionals, is a significant challenge in the logistics industry.

 

Sustainability and Environmental Impact:

Increasing environmental concerns demand more sustainable practices in logistics operations, which may require investments in greener technologies and processes.

 

Global Trade and Tariffs:

The logistics industry is affected by changing trade policies, tariffs, and geopolitical tensions, leading to fluctuations in demand and shipping routes.

 
GDL can address these challenges and capitalize on opportunities for growth and expansion.
Here's Why:
Economies of Scale:

GDL can consolidate resources, adding purchasing power, and operational efficiencies across its subsidiaries to achieve economies of scale, driving down costs and enhancing profitability.

 

Diversification and Risk Mitigation:

By operating multiple subsidiaries across different regions and sectors within the logistics industry, GDL can spread risk and reduce its vulnerability to supply chain disruptions or market fluctuations.

 

Technology and Innovation:

GDL would invest in cutting-edge technologies and implement best practices across its subsidiaries, fostering innovation and staying ahead of the competition.

 

Talent Development and Retention:

GDL can implement talent development programs and attract skilled professionals, creating a pool of expertise that can be leveraged across all subsidiaries.

 

Access to growth capital

– GDL as a holding company can offer capital access to subsidiaries through intercompany loans, equity infusion, profit reinvestment, debt guarantees, credit facilities, and joint financing. This strengthens subsidiaries' financial position and supports strategic growth.

 

Strategic Planning and Governance:

GDL as a holding company can provide centralized strategic planning, governance, and oversight, ensuring that all subsidiaries are aligned with the company's long-term objectives and corporate culture.

 

Risk Management and Resilience:

GDL will develop risk management strategies and contingency plans to address potential disruptions in the supply chain, enhancing overall resilience.

 

Sustainable Practices:

As sustainability becomes increasingly important in the logistics industry, a world-class holding company can drive sustainable practices across its subsidiaries and position itself as an industry leader in environmental responsibility.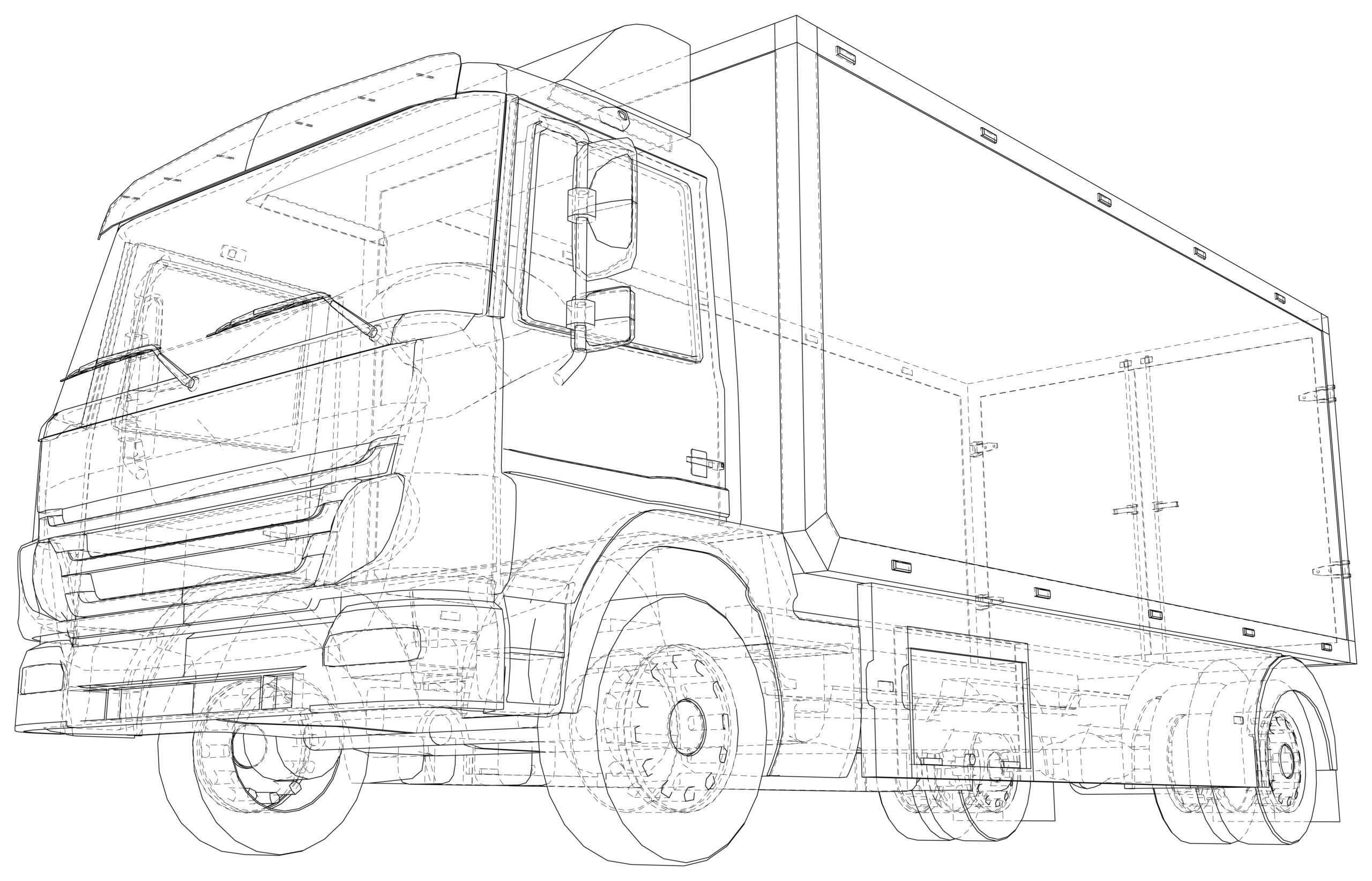 FIRST ACQUISITION: SAMBULAR LOGISTICS
Global Dot Logistics (GDL) is in the process of completing its first acquisition, Sambular Logistics, a well-established transport and logistics company in Prague (Czech Republic). With three terminals and a strong market position, Sambular Logistics will be a valuable addition to GDL's portfolio. The acquisition will help GDL gain a foothold in the Prague logistics market and potentially expand its reach into other regions. The expertise of Sambular Logistics' managing director could also be an asset for GDL as it navigates the global logistics industry's challenges and opportunities.
Sambular Logistics will benefit from GDL's financial resources, access to new markets and potential synergies. Sambular is experiencing high demand from clients and plans to invest in clever warehousing rentals and expand its truck fleet. The company aims to explore innovative ways to manage its warehouses and storage facilities by using automated systems, smart technologies, and other cutting-edge solutions. Additionally, Sambular intends to hire more drivers, support staff and invest in training and safety protocols.